Business Decluttering: Coaching & Organizing
Have you lost a client because you couldn't find the business card with the person who was interested in your services? Did you double book speaking engagements and now have to figure out which one to cancel? Were you late to a client because you didn't have the address or directions? Did you lose business because you suddenly had more clients and weren't able to manage it all?
All of the scenarios above are true stories from clients. If you're not organized and have a lot of clutter, you could be losing business. Not only could you be losing business but also disorganization and clutter create stress.  Julie Coraccio can help you find peace of mind. Julie can do small business professional organizing as well as professional decluttering in the Wheeling, West Virginia area.
If you are a solopreneur, entrepreneur, or a home-based business, Julie can help. If you work for someone else, Julie is also available to travel to your office to get you organized and decluttered.
Here are some of the ways Julie Coraccio supports your decluttering business whether you're a home-based business, have an office at work or own a small business:
Coaching.   Julie focuses on podcasting (teaching you how to create & build your podcast); professional organizers (showing you how to begin & grow your business) and solopreneurs & entrepreneurs (finding your niche and getting it all done.)
Time management. Working with your lifestyle, priorities, and needs, Julie will create a plan for you to get a better hold of your time.
Routines. Routines build good habits, increase our efficiency by getting more done in less time and can reduce clutter by easing your mind and reducing your stress.   They help us focus to get the important things done. You save time if you do things regularly instead of letting everything pile up. Julie can suggest routines for both your personal and professional life.
Filing. If you don't have a system set up or your current system isn't working, Julie will set up a filing system that works for you as well as a plan to maintain.
Supply Organization. Can you quickly find your supplies when you need them? Julie will organize your supplies and set up a system so you can easily maintain it.
Office Organization. Let's maximize your office space and set up areas for your activities and make sure what is most important to you and used often is within easy reach.
Computer Organization. Computers can easily become disorganized and cluttered with junk. Julie can help you organize your files and make sure you can easily access what you need when you need it.
When you succeed at work, Julie succeeds. When you are organized in your business and not thrown off by clutter, you are able to be your best for your clients and share your gifts with the world.
Don't be embarrassed! Call Julie Coraccio at 919.559.3925 to set up a free 15-minute phone consultation. Julie is available to consult with you via Phone, FaceTime, Skype, or Zoom.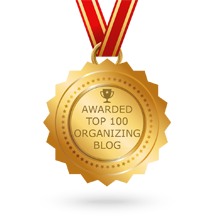 My core business for the last 6 years has been staffing and recruiting which is a paper driven business. The organizing experience with Julie took over 10 hours with me being actively involved. It was very therapeutic and freeing. I actually feel lighter and able to be more "creative" because all the papers are gone. My desk in now organized with folders of items that I used every day, folders of things that I reach for once a week, drawers of items that I used once a month and so forth. She provided direction and the know-how to get my office straight. 
Julie is professional, firm and creative. She is big on repurposing, so we worked with a lot of existing folders, stands and trays that I already had. 
I highly recommend Julie as a professional organizer. As business owners and managers of our households, it is difficult to be an expert in all areas. Sometimes it is worth paying an expert to help you resolve a problem. This was definitely time and money well spent.
Garla Smith, Raleigh